SAP for medical technology and biotechnology
Stem Cell SAP Health Care
The consulting business of cimt is structured along the growing challenge of manufacturing, sales and service processing in medical technology.
The origins lay in the mapping of regulatory requirements with corresponding quality assurance measures and documentation obligations, the complex variant configuration in sales and manufacturing, as well as the entire contractual and technical service mapping.
Our projects are characterised by international rollouts and the harmonisation of business processes and SAP systems.
Today, the challenges are addressed in order to use the "sea" of data generated by medical technology in X-rays, CT, MRI, blood and laboratory examinations in accordance with Big Data possibilities to increase the contribution of medical technology and improve the success of treatment.
Our clients include Asklepios Kliniken, Merck, Merz Dental, Miltenyi, Olympus Winter & Ibe, Philips Healthcare, Qiagen and Sysmex.
Our customers in this area: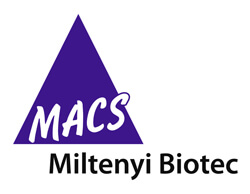 Would you like to learn more about SAP solutions for medical technology and biotechnology?